Having Driver's License is, no doubt, an important document for all drivers. When you want to get a license, there are quite a number of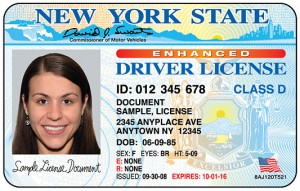 processes which you need to go through, and all of them are important in their own ways.  When you are looking for a license in the United States, you should at first try to read the driver's handbook, which is available in your state. You will find that a variety of rules related to driving have been printed in it and it is very important for you to read them and get familiar with them. Different kinds of specific techniques required to obtain your Driver's License are also mentioned in this handbook, and you should take a very close look at them.
In the various cities and towns of the United States, you will find that arrangements for license tests can be made. You just need to get in touch with the field office that offers these tests. You can fix the test time, as per your convenience, just by making a phone call or sending an e mail.  When you want to sit for the Drivers License written test, which act as one of your first hurdles, you need to bring a variety of legal documents along with you. These documents are needed to prove your identification.
When you are living in the United States, the legal age for obtaining a Driver's License varies from one state to the other. You should be aware about this fact before applying for a license.  For example, in the state of South Dakota, 14 is the legal age for obtaining a license, and in New Jersey, it is 17.  When you arrive to sit for the test, do not forget to carry your birth certificate and social security number with you.
Before you sit for the written examination, a comprehensive vision test is also taken. If there is a major problem with your vision, you are not allowed to sit for the Driver's License test. After passing this license test, you are provided with an instruction permit. As per this permit you are allowed to drive, but a driver with a valid license needs to sit beside you.
After you need the practical Driver's License test passing, you are accepted as a legal holder of a license. You need to surrender your permit before the test and. if you pass. A legal license is given to you. If you fail in the test, the permit is given back to you once again and you will have to make another attempt for your license.