The DMV maintains a copy of your driving records, including your vehicle history reports, any vehicle criminal records and court reports, etc. A copy of your vehicle records is to be given to your employer when you join a company or by your insurance provider, when you insure your vehicle. Your driving safety record can be obtained by filling in an application form and sending to your state's DMV (Department of Motor Vehicles).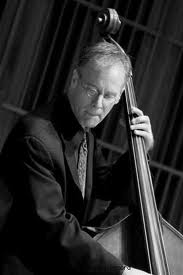 It is easy to get your driving vehicle records. A computer, a stable internet connection, a printer, a pen and a postage stamp are all that you need. At first, you need to access the DMV page of the state that issued your driver's license. In the DMV website, there is a link where you click to get the forms meant to order a driving record's copy. Download the form and get a print out.
Fill the particulars asked by the application form; for instance, your name, address, date of birth, license number, Social security number and other details may be asked. Your state might also have a requirement of a fee to be paid to provide your driving vehicle records; if it is so, you will find it mentioned on the form itself. Get the address where the form is supposed to be mailed. Look at the bottom of the form, and in all likelihood, you should get it there.
You could also be looking for your DMV vehicle records, and in that case, you should remember that every state has a set of rules of its own regarding the procedures. You will require a credit card and a vehicle identification number for the purpose. You could find out your DMV record by ordering a history report of your vehicle from a private company like CARFAX, if you want quicker results.
Your seventeen-digit Vehicle Identification Number has to be obtained and then, with the help of internet, locate the website of the company. The VIN number is to be entered and ensure that you find out a relevant result in context of the automobile for which you want to obtain DMV vehicle records for. You need to pay a certain sum of money for the history report; you may make the payment online with the help of your credit card.
Alternately, you can obtain your DMV vehicle records directly from the DMV website or local DMV office and filling the application forms.